Best hotels with airport transfer in Ao Wongduan
Our top picks
Lowest price first
Nearest to
Best reviewed
See all
Avg price per night
$ 119
See all
Samed Cabana Resort (SHA Extra Plus)
Ao Wongduan,Ao Wongduan - View on map
"Great place to stay on Koh Samet. Ao Wongduan is one of the larger beaches and a good place to stay with lots of restaurants, a nice swimmable beach, and close to other beaches to walk to. We got a pool side room and loved it, since it was just a few steps to the beach and also the pool. Quiet at night in the room and just the right amount of daytime activity and evening fun. "
Show more
See all
Lalune Beach Resort (SHA Extra Plus)
Ao Wongduan,Ao Wongduan - View on map
"This was my first time time to Koh Samet and we chose La Lune based on good reviews and price. The hotel was good and clean, which os surprising considering the sand on everyone's feet. They are little foot wash pools outside the lobby that help. The restaurant was okay, but really shined when the evening came and they do a beach side barbeque each night. Delicious. This hotel tended to be quieter than its neighbors and my wife and I appreciated that. Plenty of other restaurants and mini-marts are within walking distance. The beach was good and wide enough when tide was down. Even when up, there was enough space for sun worshipers. The pool is clean and partially shaded at certain parts of the day. The staff is friendly and seem to work non-stop. So at least you can become familiar with them. I would recommend this hotel to anyone I know wanting to go to Koh Samet. We took the Cherdchai bus from Bangkok-Ekkamai to Ban Phe. Round trip tickets were about B320 each and takes about 3.5 hours each way. Once you arrive at Ban Phe you can walk across the street to Nuantip pier and buy a ferry ticket to Ao Wongduan. You have to wait until they have 20 people before they go, but its not bad. They ferry you to an initial pier, but you stay on the boat and they continue on to Ao Wongduan. Once in the bay, you transfer to a flat boat that takes you to the beach, with a charge of B10 per person. If you have trouble walking or getting around, I would recommend finding a speed boat that can take you directly to the beach. Transferring between the pier - ferry - boat - beach can be tricky. Once on the beach, you have to pay the National Park entrance fee, B40 for Thais and B200 for everyone else. So have some cash on hand before leaving the pier. "
Show more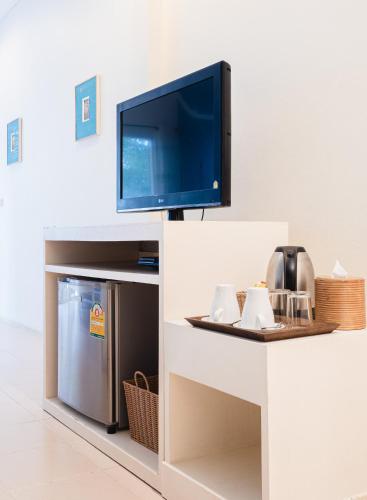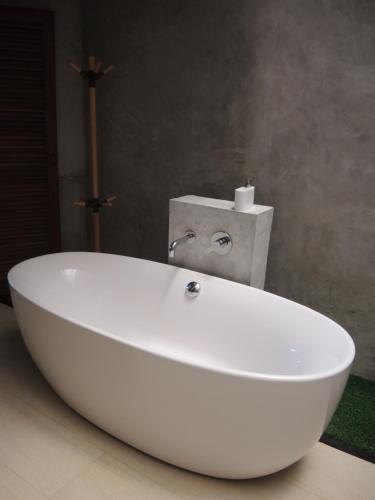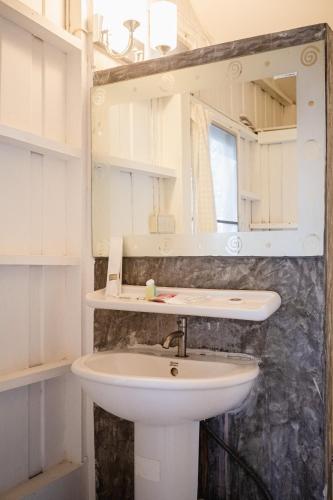 See all
The C Samet Beach Resort (SHA Extra Plus)
Ao Wongduan,Ao Wongduan - View on map
"The location at the far end of Vondenguan beach is good: not that much noise from the bars, but still you have several dining options in the evening to choose from, unlike if staying on a more quiet beach. For the day we would walk to a more peaceful and less touristy beach nearby (walking distance to several, best was Ao Wai not more than 30min walk), and in the evening benefit from the restaurants and bars. Vondenguan is not a party beach, but it does get crowded and is very touristy. Smaller beaches nearby are more idyllic for swimming. We liked the resort's cozy summer cottage feel more than the very modern and expensicve resorts in the middle of the beach. Simple and cute white cottages blend nicely with the nature, which on this fully built beach is not the case with most resorts. Not a cheap place, but Koh Samet is really expensive. Like everywhere in Thailand, walls are paper, the only minus there. Bring earlplugs if you choose the cheaper double cottage. Excellent breakfast!"
Show more
See all
Malibu Samed resort (SHA Extra Plus)
Ao Wongduan,Ao Wongduan - View on map
"Prons- best location on the beach. Grocery shop just next to it. New\renovated rooms are good. Egg station at breakfast. Beach restaurants with seafood near by. Cons - old rooms are awful. I hope they will renovate all of them. We were given an old moldy room, but after complaining we were moved to a new one. Very limited offer of western food for breakfast. Toast, jam, sausage and ham. Nothing else. I was eating eggs every day. "
Show more
Discover the neighborhoods of Ao Wongduan
---